Gaming
10 Games That Have the Most User-Friendly Interface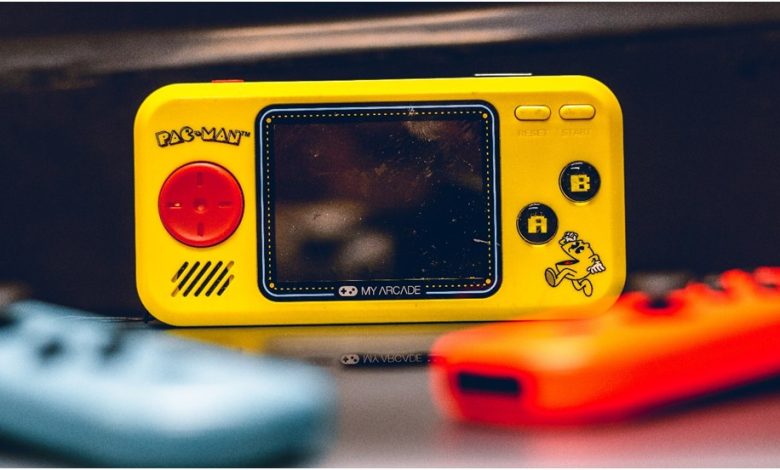 Last Updated on June 2, 2023 by
Image Source
With the influx of technology and virtual reality, game developers and animators are focused on producing digitally friendly and alluring game interfaces. According to the research of 2020, 95% of the avid gamers only played video and online games that were backed by robust graphical displays. Game interfaces are developed after going through a rigorous process of development which includes multiple revisions and enhancements.
There are more than 10000 games on the online market; however, only a handful of them are regularly played by avid gamers. Gamers are now focused on spending quality time on their gaming consoles and PCs, adding value to the overall gaming environment. Hence, it's imperative to engage in digitally friendly content which satisfies the user or the player. Be it a mobile gaming application or a desktop-based application; it needs to be designed using modern tools, graphics, and ideas to sustain the demands of modern-day gamers.
There are more than five user interfaces thatdevelopers and game designers commonly use. User interfaces include Graphical User Interface (GUI), Command Line Interface (CLI), Touch User Interface, Voice User Interface (VUI), Form-based User Interface, Menu-driven User Interface, and Natural Language User Interface. Depending upon the game type and other parameters, the game designer can select and work with multiple user interfaces. Continue reading to find out about the ten games with the most user-friendly interface.
Animal Crossing
Animal Crossing has attracted many online players and avid gamers to its strikingly pleasing user interface within no time. Multiple people can sign up online and play the game without any hassle or glitches. While playing Animal Crossing, one would always feel comfortable as the overall user interface is pretty simple and engaging. A person from almost any age group can easily understand the gameplay. As you get involved in the game, you will come across various tasks, such as designing an Island and trading various valuables in order to keep progressing.
Plants vs Zombies
Many people love playing Plants vs Zombies during their free and leisure time. This strategy-based game requires precision, thinking, and the ability to think differently. While playing the game, one has to plant multiple plants with the help of solar energy to keep zombies away. If you want your children to be phenomenal strategists in the future, then you should definitely make them play Plants vs Zombies. Many updated and modern version of the game is available on the internet, waiting to be downloaded.
Mountain Hop
Mountain Hop is another simplified game that is very common among small children and avid gamers. The player has to hop down by using the spacebar button to avoid obstacles such as cracks, potions, TNT, etc. Moreover, one has to keep collecting stars to help them unlock various new characters in the game. While playing Mountain Hop, children are expected to develop analytical and problem-solving skills, which are very effective and useful in their upcoming future.
Zoo Pinball
Dating back to the early 2000s, when computers were starting to get immense fame and attention, Pinball games became unexpectedly very popular. The game was made compatible with Windows 95, which was a brilliant innovation. While playing Pinball, one can keep their sight focused on the ball and the pins as they are used to hit the ball to various board areas. Many players tend to check on their high scores as they look to compete with other players in their family and friend circle. You can find Zoo Pinball onthe Unlimited gamez Website.
Minecraft
Minecraft is among the few popular games ever created, and given how simple it is to play, its popularity is well-deserved! Minecraft is suited for all ages because of its gameplay and aesthetics. Minecraft is, at its heart, a simple game with a plain user interface, which means you will quickly learn the game's fundamentals.Your main goal in the game will be to save the planet and gather ample but limited resources. The player then integrates these materials to create tools and weapons required to create more goods, armoires, structures, and anything elsethat comes to your mind.
LEGO
If you recall your childhood, you will remember how you used to play with Blocks, making new shapes and figures. LEGO games are great for folks who seek a basic game to play with a simple UI. As the difficulties are presented in LEGO games, a list is created. The remarkable thing is that these obstacles are not really difficult, which makes the game annoying. Furthermore, the game's dialogues have a lot of comedy, and you get a fresh approach to experiencing fan-favourite properties. Star Wars, Jurassic Park, Batman, and many others are among them!
8 Ball Pool
You have achieved a significant milestone if you have played 8 Ball Pool by Miniclip. To date, many people aren't aware of the game available on Miniclip. While playing 8 Ball Pool,individuals can satisfy their cravings for playing strokes on the snooker table. 8 Ball Pool is a simple yet most addictive game offering the best user-friendly interface. One can spend hours playing knockout tournaments in the game. Apart from this, many Miniclip games offer the best interface.
Bubble Shooter
Bubble Shooter is among the most senior games which appear on digital screens even before the early 2000s. Bubble Shooter's user interface is very simple and engaging, keeping the needs of gamers in mind. Bubble Shooter is an easy game to play and operate by either arrow keys, touch display, or mouse if playing on a PC or a laptop. While playing Bubble Shooter, players can explore their aiming skills as they prepare to launch the bubble. Bubble Shooter tends to attract many children who love exploring various colors.
Ice Hockey Shootout
Ice Hockey Shootout is among the collection of new games which people of every age group are playing. The game is developed in a virtual ice hockey stadium, packed with fans chanting slogans, whereas your character stands in the spotlight. While striking the ball, the players need to ensure that they possess enough control overit as they pass through bulky defenders. The player has to strike the ball in front of the goalkeeper, who is always ready to shut down the stroke and stop the player from scoring.
Snowboard Hero
The game Snowboard Hero is developed keeping the idea of snowy landscapes and obstacles in mind. While playing Snowboard Hero, players need to focus on their snowboard's movement as they have to avoid obstacles. Snowboard Hero has a pretty engaging and simplified UI, attracting energetic kids and young children.
Final Word!
Apart from these 10 games mentioned above, many other interactive games have a user-friendly interface. If you love playing such games, then it's time that you signup online and start playing these games on your mobile phone and computer. The striking display and easy-to-use interface make these games very popular. We can expect much more development and advancements to take the gaming industry to the next level in the upcoming years.